THE SEALED AND FLEXIBLE MICROSTRUCTURE OF NICKEL COMBINED WITH THE HARDNESS OF CHROME GIVE EXCELLENT RESULTS IN A WIDE PANEL OF APPLICATIONS. DO NOT HESITATE TO CONTACT US
THE NICKEL + HARD CHROME PLATING COMBINATION IS OUR SPECIALTY. OUR EXPERTISE IN THIS MATTER IS RECOGNIZED.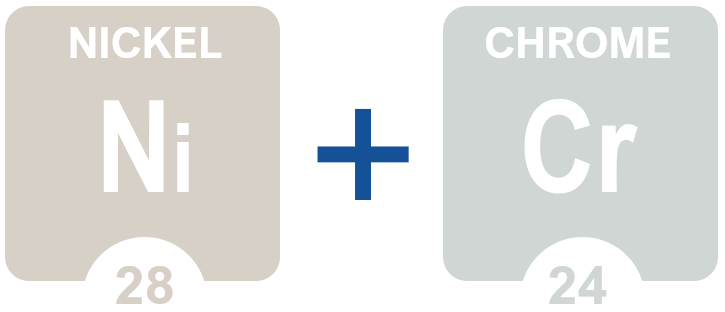 This combination of galvanic deposits has given very satisfactory results for the treatment of parts in contact with corrosive agents, such as acids, alkalis, vapours, sea water, etc., as well as in cases where the surface hardness and corrosion protection play an important role.
This application is used, among other things, on porous materials (such as cast iron for example) which require a perfect surface finish.