THE HARD CHROME DEPOSIT GIVES EXCELLENT HARDNESS AND SLIDING CHARACTERISTICS. IT PROVIDES LONG-LASTING PROTECTION AGAINST WEAR.
THE HARDNESS OF THE GALVANIC CHROME WE OFFER IS AROUND 750 VICKERS. ITS THICKNESS VARIES FROM 0.02 TO 0.5MM. WE DO NOT RECOMMEND A GREATER THICKNESS.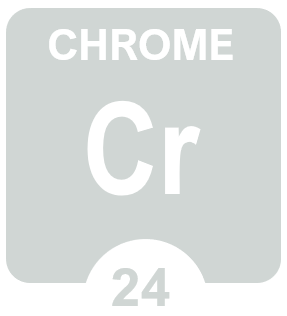 Hard Chrome repositories need no introduction, as they are now widely known and adopted for different applications.
Although Chrome has excellent characteristics of hardness, slip, water repellency and high reflectivity, it fails to provide optimal protection against corrosion due to its microcracked structure.
In addition, we do not recommend exceeding layer thicknesses of 0.5mm because of its hardness (approx. 750 HV) and its low coefficient of expansion. For greater thicknesses we offer the nickel + chrome combination.